August 19th is World Photo Day. I didn't take very many photographs today. But I did get a photograph of this Eastern Comma (polygonia comma). The Eastern Comma is a butterfly that changes color a bit. In the winter the hind wings are more reddish-orange (like the fore wings). In the summer it's hind wings are more black (like the photo below).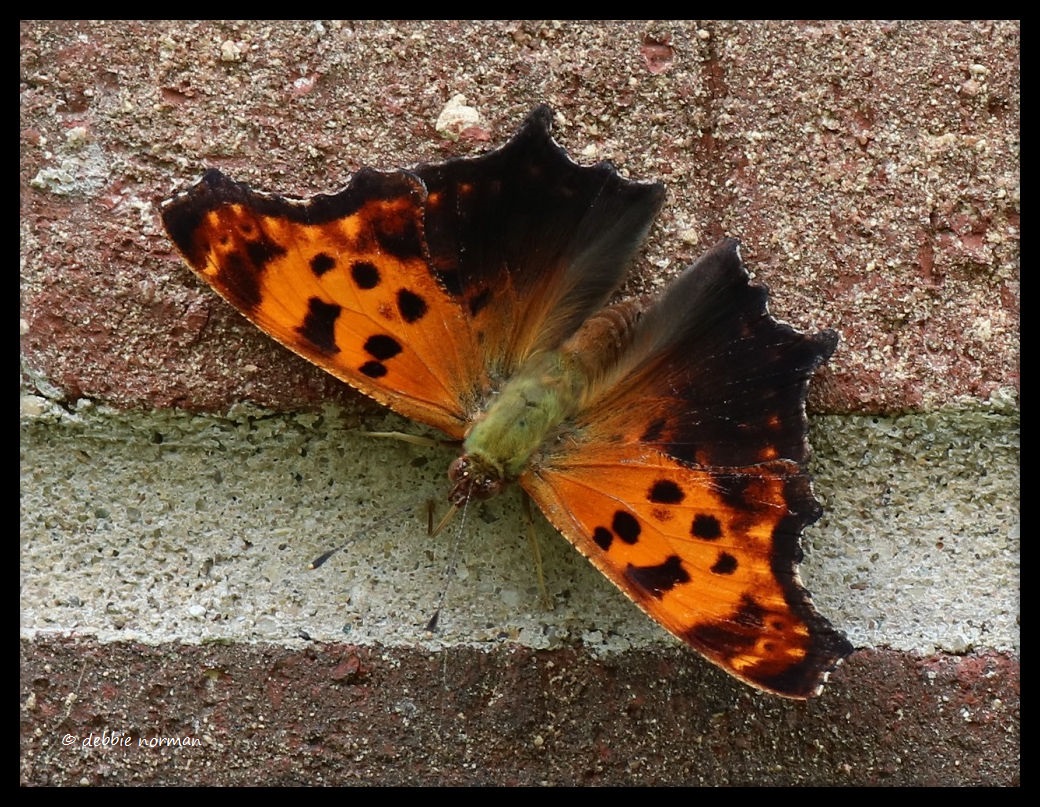 I hope you enjoyed the butterfly.
Happy World Photo Day!